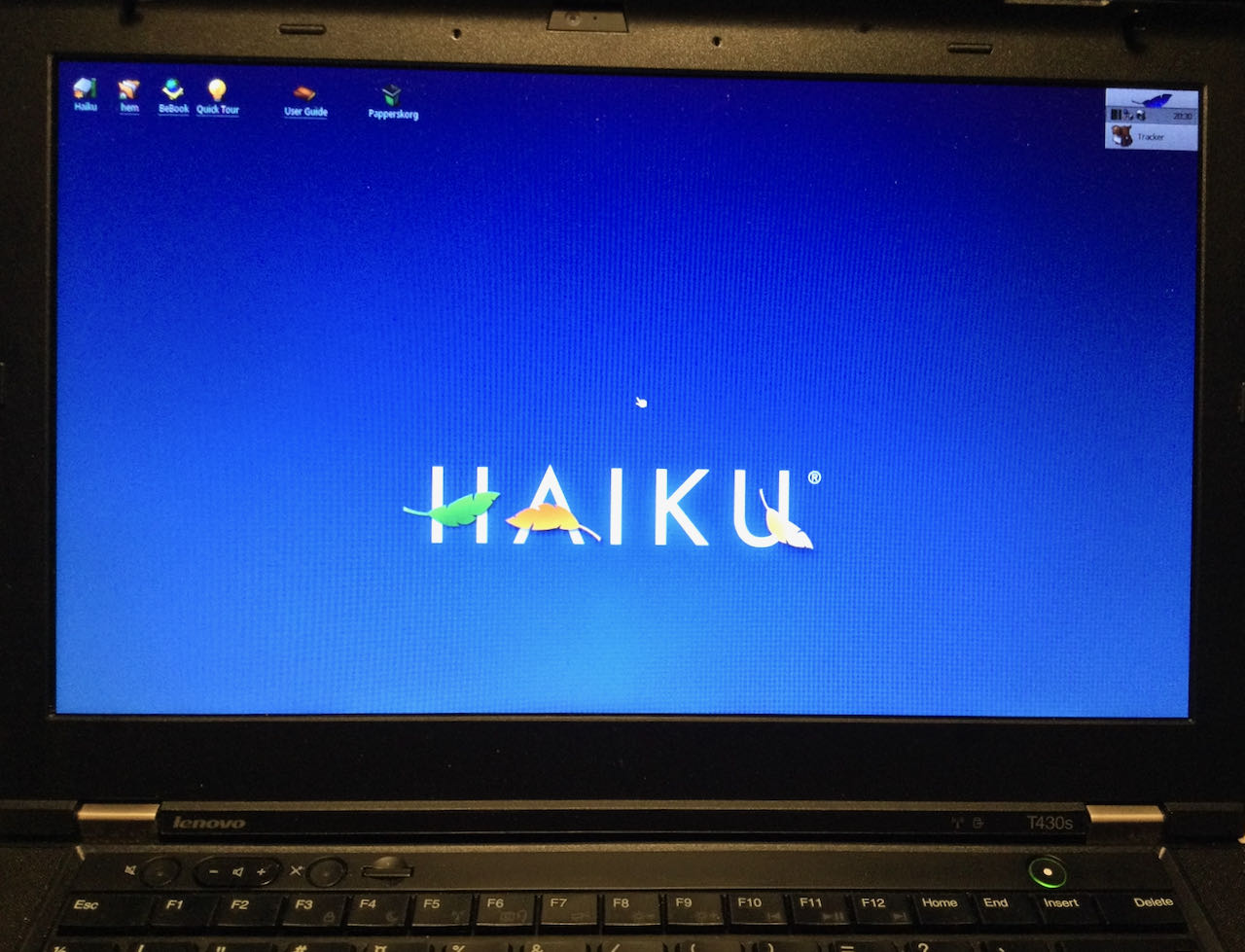 It is not Windows, not macOS, not any Linux-kernel, not any BSD-kernel. It is Haiku OS!
About two years ago I read the book "In the Beginning was the Command Line", by Neal Stephenson. It is a funny essay from 1999, and can be found free to download on internet. Not at least he talks about BeOS, and I quote:
"The ideal OS for me would be one that had a well-designed GUI that was easy to set up and use, but that included terminal windows where I could revert to the command line interface, and run GNU software, when it made sense. A few years ago, Be Inc. invented exactly that OS. It is called the BeOS."
Haiku OS is "inspired" by BeOS and I became curious in Haiku after reading the book. I flashed a USB with the R1/Beta 2 ISO as well as the at the time latest nightly build a while ago. I tried several times on a Lenovo IdeaPad 100S-14IBR and a ThinkPad T430S. The boot process never completed. I did some research but not that deep so I got it working.
R1/Beta 3 was released earlier this summer and I gave it a try two days ago. To my surprise, Haiku started on both machines above! Wifi-connection was no issue. I played a couple of minutes with the live-USB, checked the depot, started to read the introduction guide and some more exploration. I am inspired to look more into it. Not that it is a ready OS like Linux Mint and many other Linux-kernel based distributions. But it is cool it exist and that it is in active development. I plan to one day somehow install it on one or another machine (e.g. on a partion, a separate drive or in a virtual machine), and hopefully use it for real, although I do not believe it will be my daily drive at least not in any near future.
Henrik Hemrin
18 September 2021