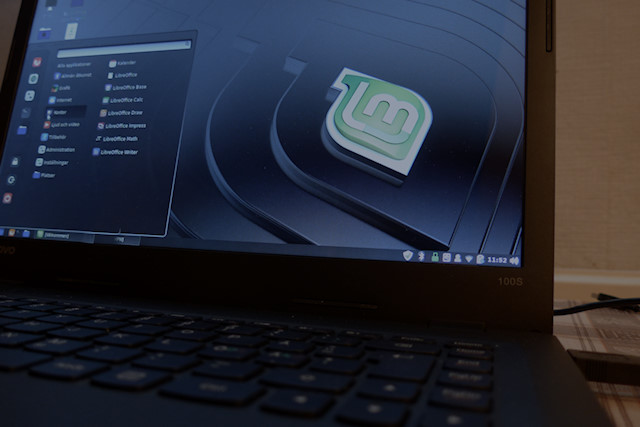 In earlier articles, I have described my frustration that this laptop is too "weak" for manage its Microsoft Windows 10 updates, despite it is not old. I have also written about how I have swapped the Windows 10 to Linux Mint operation system. Click on the Linux tag below to find all my Linux related articles.
So, what does Linux Mint look like on my laptop? Above is a snapshot of my reborn laptop; Lenovo ideapad 100s-14IBR. The operating system is Linux Mint 19.1 with Cinnamon desktop. The program menu at the bottom left is expanded to see some of the installed software. It does not look so unfamiliar or frightening, right?
I have done very few changes of the desktop layout so far. There are many possibilities to customize the layout. Leo Chavez, one the Mintcast pod hosts, describes how he has customized his Cinnamon desktop in his article Coming Home to Mint.
A few words about meaning of "Cinnamon": Many Linux distributions are available in different variants. Linux Mint has three major variants based on the Cinnamon, MATE and Xfce desctops, respectively. Cinnamon needs most resources of those three, and possibly I will change to one of the other for this low-end PC. Cinnamon is said to be the most populare and nicest of them. Linux Mint is based on the Ubunti distribution. There is also a LMDE version of Linux Mint; based "directly" on Debian distribution instead of Ubuntu.
More about Linux Mint on their home page: https://www.linuxmint.com
Henrik Hemrin
1 April 2019