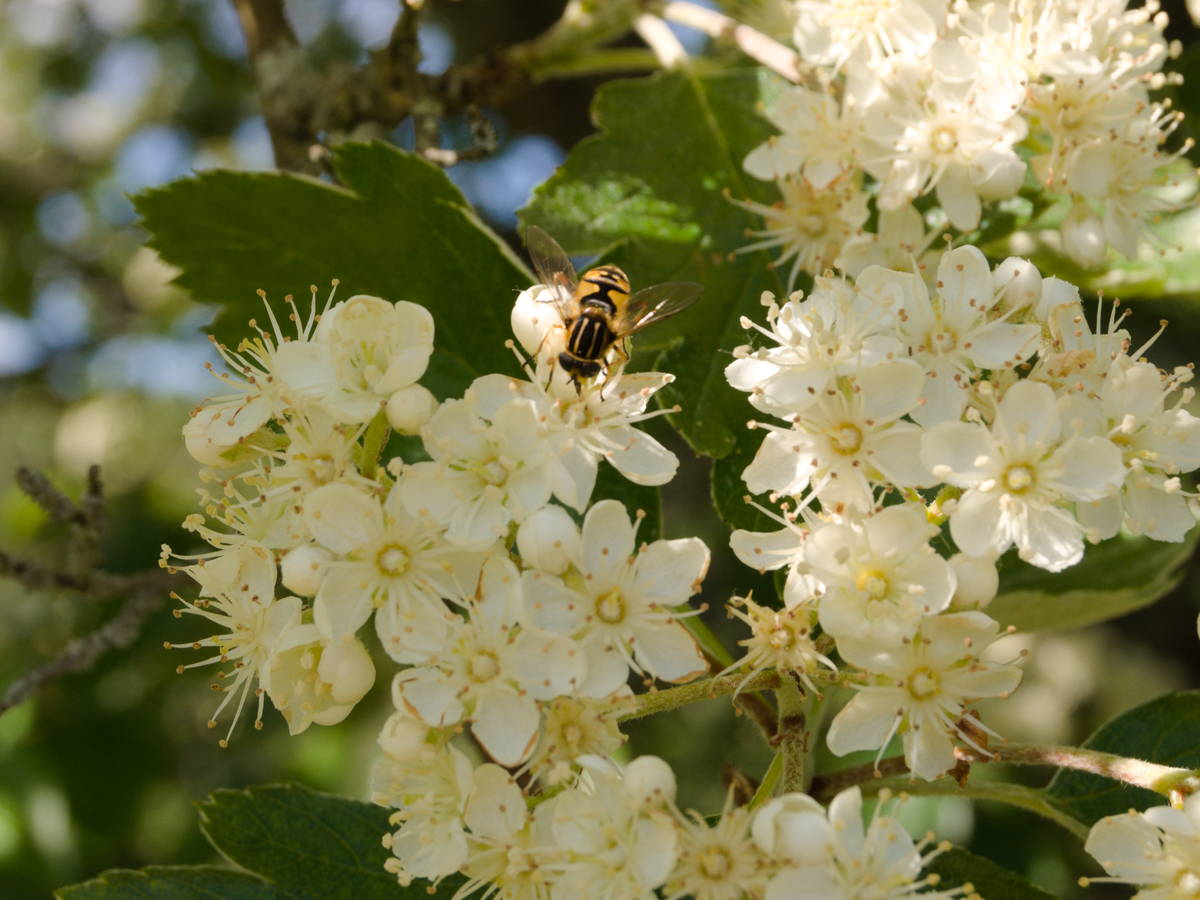 It is spring, or early summer. It is a time full of life in nature. It is inspiring and gives hope to see all the beauty in the nature. Not at least as a break and hope when we have big global crises ongoing: The climate (and environmental) crises is ongoing as well as the so terrible and idiotic invasion of Ukraine by Russia that cause so much harm and death. And yes, other wars as well. And pandemic. And many many violations of human rights and democracy as well as the more personal issues we all have.
The nature gives hope and relax to the body and soul.
When I walked close to this tree, I could hear a lot of airborn insects and birds buzzling in and around the tree. There is a lot of activity! One of those airborn insects has landed and now works on one of the flowers, on the photo above.
The entire tree is right now so full of white flowers, and green leaves. It is a pleasure to rest my eyes on it.
Photo equipment
Camera body: Nikon D90
Lens: Nikkor AF-S DX Zoom-NIKKOR ED 18-55 mm F3.5-5.6G
A touch of RawTherapee in the darkroom
Photo details top photo
Aperture: 13.0
Shutter: 1/160 s
ISO: 250
Focal: 55 mm
Date: 4 June 2022
Photo details bottom photo
Aperture: 11.0
Shutter: 1/200
ISO: 250
Focal: 20 mm
Date: 4 June 2022
Henrik Hemrin
6 June 2022