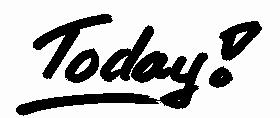 King Leopold's Ghost, by Adam Hochschild.
I have just finished my reading. It is a terrible story, not fiction, it is a story about (mostly) Congo-Kinshasa. It is about the period when Belgian King Leopold II had Congo as his own country, his private garden. How humans can terrorise other humans, not seeing them as humans. We humans can be so bad to each other. But the book also has some good humans.
TODAY 28th of June 2008.
---
Already April when I start Today this year! I thought it was a good time to do it now, when discussing home page with a friend. This sunny spring Sunday.
TODAY 20th of April 2008.
---
This page collects old Today!-pages.
© Everything on this site is Copyright Henrik Hemrin.
hemrin.com
Welcome to link any page or ask for permission to copy!