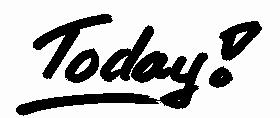 I started to read a new book today, Alexandra Pascalidou's first book, about her life. Really promising, so good book, so full of love, make me happy! Read her book if you understand swedish.
TODAY 20th of October 2001.
---
Impressions and more from London...
TODAY 12th of August 2001.
---
Summer is going on... midsummer has passed and the bright evenings have already started to be darker. Like Dylan's poem on getting older "It's not dark yet but it's getting there"... Two days ago I went to Skansen to listen to another great poet and artist, Ulf Lundell. It was an almost 3 h show, so fun and great! The rain had disappeared and it was in stead a warm and sunny evening, perfect condition. Most surpirsing was a cover- Twist'n shout- oh it was really just to shake along! Went to the buzzling London last long-weekend. I love those big book-stores where you really are allowed to read books without buying and open til early night. But for sure I bought a couple anyway... despite my pile back home with unread books. Nice to see Greenwich and Brixton for the first time in my life, Greenwich was relaxing to walk around the park and Brixton- afro-caribian suburb- had nice indoor and outdoor markets.
TODAY 21st of July 2001.
---
He honoured life. Jack Kerouac's gravestone
TODAY 4th of June 2001.
---
This is a day, happy it's a Saturday, when I can't manage to do so much. My stomach isn't good and that really affect all of me. I managed, however, to take a long walk to the forrest and sit down for a while at the lake. So that was good!
I put a copy of photos from Paris on the web, you'll find the link on the Selected page.
TODAY 21st of April 2001.
---
COLD! Blah, I've got a cold again! The weekend has been really isolated because of that. Although I was out for some walks. Really great winter weather! Nice to watch Vasaloppet on TV today. Will I ever ski that race? Maybe!
So now it's only to prepare for Monday, hoping I'm ok for a new long week at job.
Life is what's going on when you do other things.
TODAY 4th of March 2001.
---
No it's really long time since I updated this webpage. Wonder if it will be more often when we will get a broadband on-line connection? If I will sign up for it. A cold last weekend got me really tired, and every time I am remember how close it is between being strong and weak. It's great it's Saturday today, because I will not need to work tomorrow!
TODAY 17th of February 2001.
---
"When you arrive at my home is up to you. When you leave is up to me."
A regional saying around Kashmir. Maybe Kyrgyz saying. National Geographic, Dec 00.
TODAY 6th of January 2001.
---
This page collects old Today!-pages.
© Everything on this site is Copyright Henrik Hemrin.
Welcome to link any page or ask for permission to copy!